About The
Relationship Breakthrough Coach
links to our policies, privacy, FAQ and more 
This is about The Relationship Breakthrough Coach website and life coaching business.  
The content of this website has been created for your perusal and enjoyment and information. Life coaching is at the heart of everything we do and you will see it running throughout as you browse. The content provided is not intended to provide or replace professional advice on any aspect of your life. 
This page will point you to pages about our life coaching agreements, policies, affiliate disclosures, FAQ and more.  
Find the links to meet our professional life coach.  
Find links to to see our life coaching reviews. 
If you don't see what you are looking for drop me a line via the contact me form and I will respond to you directly.
What do you want to know about the Relationship Breakthrough Coach?
Get to know a little about Tony The Relationship Breakthrough Coach
Introducing our life coach, Tony
Access life coaching intake forms and coaching terms and agreements
Read about The Relationship Breakthrough Coach Privacy Notices 
See what others said about working with Tony
Please note my affiliate disclosure and disclaimer notice 
For everything about the site:
Relationship Breakthrough Coach Site Map
Why not start your own web-based
online business! 
Are you looking for ways to turn your ideas and passions into profit?
You may well be thinking that's crazy, or I could never do that, or even I could never afford to start an online business. 
I felt the same. Never in my wildest dreams through my twenties and thirties did I ever imagine starting a home based business. But I took a chance.
In fact, I took several. I blew a ton of money on supposed professional web site designers and developers. Wasted months and months of time and energy on frustrating meetings about design suggestions for ideas that simply did not work for my life coaching platform. Then I stumbled upon SBI!
Im so glad I did! I found everything I needed in one package. SBI has everything included for one simple payment. Training, Forums, Support, Block by Block Design.   
Look a little closer and you may find SBI to be the answer to your unlock your dreams too! and it doesn't have to be a life coaching business, although I would be more than happy to talk about that with you.
I've often said, too many people spend to many hours dreaming about work, when they could be working on their dream. 
Click on the link below now!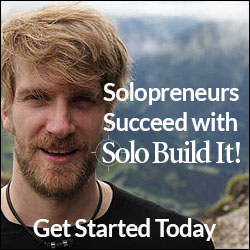 As The Relationship Breakthrough Coach I hope you find what you are looking for. 
Yours, 
Tony 
What do you want to know next?

Embarking upon a life coaching journey with the Relationship Breakthrough Coach is a journey of self discovery.
The power of life coaching is not about power over you but about harnessing the personal power within you to overcome the hurdles that show up while you get to work on your dreams.
Every journey starts with the next step. Register your interest in a free coaching consultation now.
You don't have to see the whole staircase. Just take the first step.

Where Will Your Next Steps Take You?
Hope you found your visit to the Relationship Breakthrough Coach of value today. Did you find what you are looking for?
I am adding new content all the time but if you have any idea's or topics you would really love to see here, get in touch and let me know.
In the meantime here are more great pages dedicated to transforming your relationship breakdown or break up into a breakthrough. 
Share The Relationship Breakthrough Coach